Free Contract Templates
Not many websites offer free contract templates, RFQPro.com does.  If you subscribe, included in our welcome pack is RFQ4 – Service Contract template for consulting services. This contract template can be used for labor services arrangements and more.
If you are in need of other types of contracts like supply contracts, RFQPro.com can help.
RFQ51 – Lubricants Contract is a pricing / supply agreement template which can be tweaked and used for most  of your consumables contracts or for commodity based needs. This digital download delivers in both Microsoft Word and PDF format.

Download and preview a portion of this 9 page contract here >>>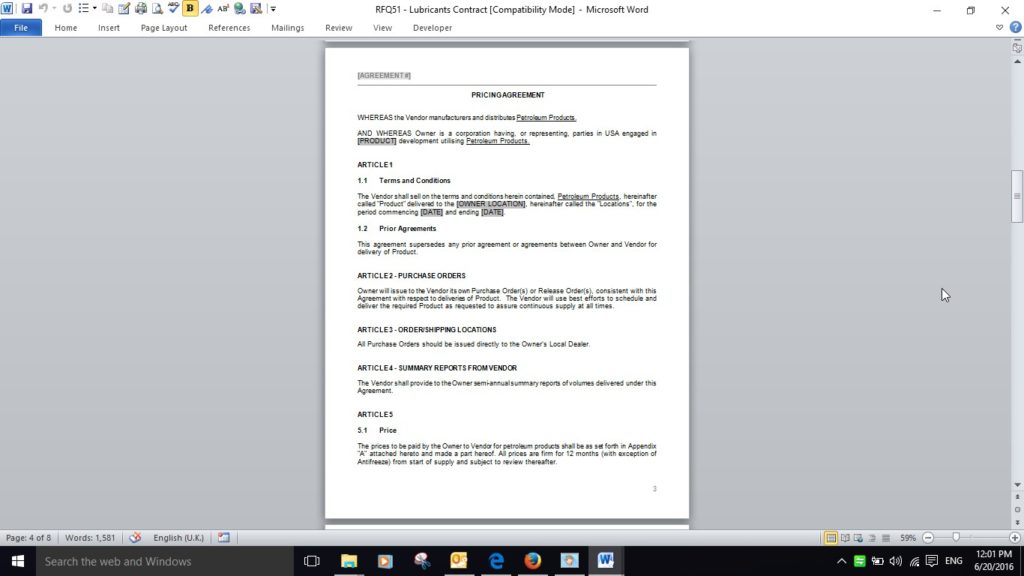 RFQ51 – RFQ54 contract templates are now available in the Premium Template and Contract Packs and must be purchased from the RFQ Contract Pack or Premium Pack link in the left margin or on the Special Offers page.